When I started my modern accounting business in 2010 – I had one goal in mind. I just wanted to work as a solopreneur and replace the full-time income I used to earn before losing 2 jobs to the great recession. Little did I know that 7 years later I would have 4 full-time employees, office space, and I would get the chance to help hundreds of small business clients. Something amazing happened – a perfect storm of challenges, innovation, and technology. I'm going to share with you my story of how I grew my business and 5 amazing ways to grow your business using QuickBooks Online.
#1 – Streamline and automate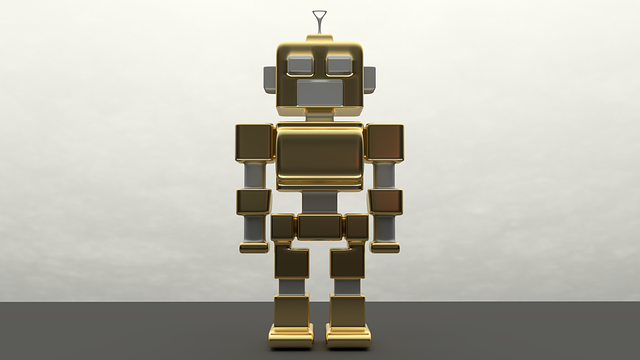 Bookkeeping has changed dramatically in the last 5 years. It's amazing what you can do now that you couldn't do 10 years ago. The one thing that I did right away in my business is to go 100% cloud-based. Then, I converted my company's business to QuickBooks Online – that was a game changer (check out my blog post 5 Reasons to Love QuickBooks Online). Then, I kicked it up a notch, and I streamlined and automated manual business processes. For example,
I replaced paper checks with electronic bill payments using Bill.com. That freed up tons of time and I now can review and approve electronic bills anywhere including The Bahamas, Orlando, San Francisco, Chicago, New Orleans and all the fun places I've visited in the past 2 years.
I eliminated paper receipts using ReceiptBank. With ReceiptBank, I just snap pictures of my receipts and ReceiptBank reads the information from the receipt, attaches a copy of the receipt to my QuickBooks transaction, and stores my receipt for 7 years. It's a no-brainer.
I got rid of payroll headaches with QuickBooks Online Full Service Payroll. Let's face it, I don't want to worry about whether my tax deposits were made or whether tax forms were filed on time. QBO Full Service Payroll does it all. Another no-brainer.
I let go of paper employee expense reports and implemented Tallie for employee expense reporting. Employees now file electronic expense reports by snapping pictures of receipts and using the mileage tracker. Simple!
---
Bookkeeping has changed dramatically in the last 5 years.
Click To Tweet
---
#2 – Create a steady stream of cash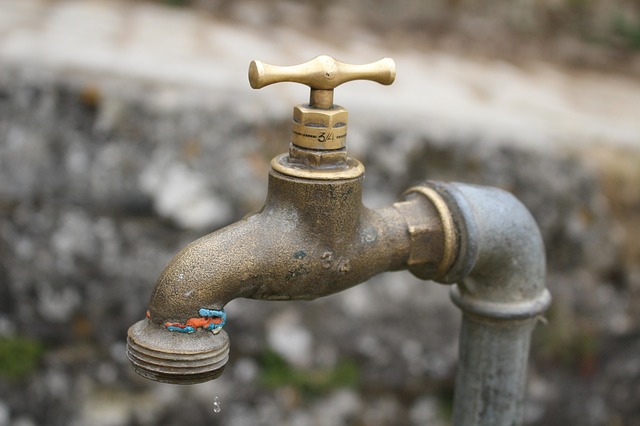 Cash is king in small business. Period. In order to guarantee a steady stream of cash, I did the following:
I packaged my service offerings. This makes it simple for our clients to understand what we do and to learn about our pricing.
I switched from hourly pricing to fixed pricing. This gives clients peace of mind and it helps us to manage our cash flow.
We invoice in advance and keep our receivables to under 7 days outstanding. Check out my blog post on How We Crushed Our Cash-flow Woes using QuickBooks Online.
#3 – Monitor revenue by major income categories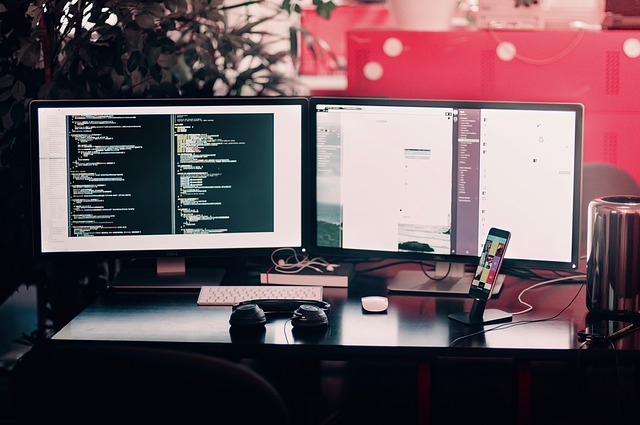 I formatted my Profit & Loss report in QuickBooks Online so that I could monitor our income by major income categories. Basically, I set up 3 revenue accounts for the 3 areas of service we provide. I customized a report so that I could see the % of total revenue for each income category. Over time, I started comparing percentages from one year to the next.
Here is an example from the QBO sample company.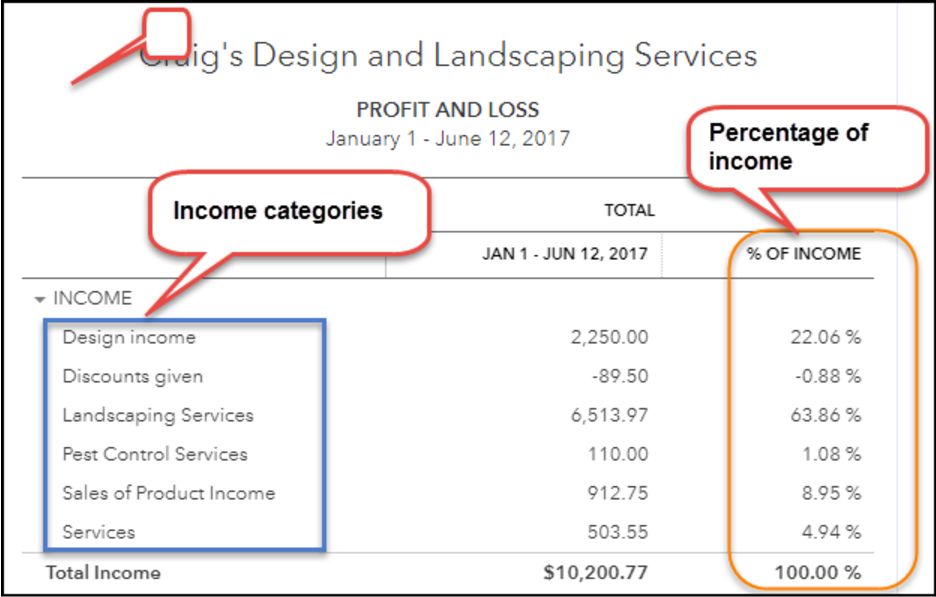 As you can see from this example, Landscaping Services account for almost 64% of the company's revenues.
In my case, I started seeing a trend – outsourced cloud accounting services in my business began to grow as a percentage of revenue over a period of 3 years. That showed me that I should focus more of my time in growing this area of the business and that I should spend less time on other areas. This was a turning-point in my business. After making this decision, my company has grown and I have more confidence and clarity on the direction in which I should lead the company.
#4 – Control expenses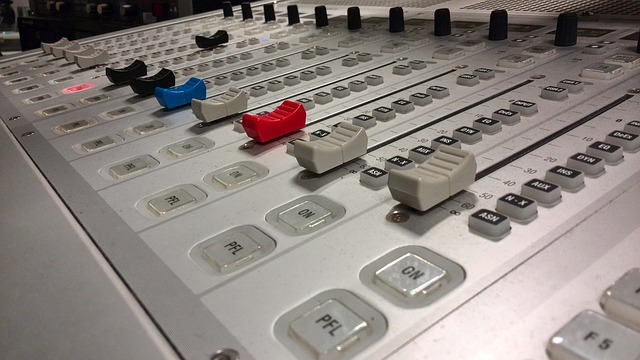 I'm sure you know that expenses can get out of control very quickly in a growing company. About a year ago, I decided to review all my expenses for the past year to make sure that I wasn't overpaying for anything. I ran my Profit & Loss reports in QBO and reviewed expenses by comparing them month-by-month. I then zoomed into any expenses that seemed higher than normal. I found that I was paying for monthly subscriptions that I wasn't using – either for memberships or software. I just had forgotten to cancel them.
#5 – Measure your success and gain financial clarity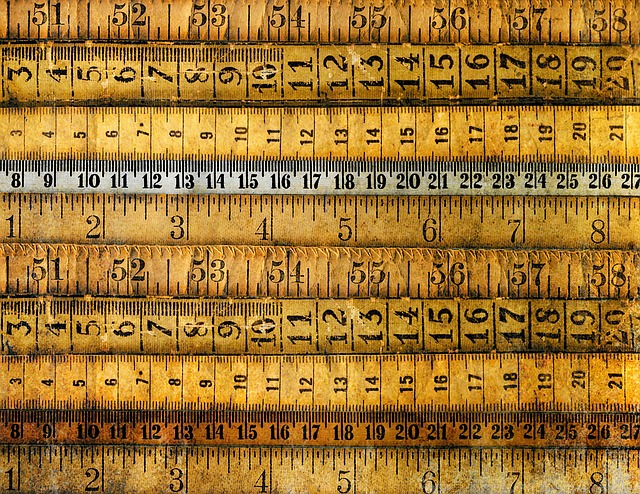 Finally, I schedule a meeting with my accounting manager to review key financial management reports every month. We call this meeting the financial strategy meeting and it has revolutionized how I run my business. I now have complete clarity about the financial aspects of my business. I know how we are doing and how we are tracking against our goals. We set up a standing meeting each month and go over the following reports:
Profit & Loss
Balance Sheet
Budget vs Actual
We monitor balances month-to-month and question anything that looks out of line. I must admit that reviewing my financials was intimidating to me (even though I am a CPA!) – but now I feel empowered and in control.
---
We call this meeting the financial strategy meeting and it has revolutionized how I run my…
Click To Tweet
---
Final words
Growing a business is not easy. It takes a deep commitment to your vision, lots of hard work, dedication, and discipline. I hope that my story will inspire you to grow your business and to keep going. I've shared with you 5 amazing ways to grow your business using QuickBooks Online. Leave a comment and let me know how you are doing in your business journey.
//cpaondemand.lpages.co/leadbox-1495834292.js
The post 5 amazing ways to grow your business using QuickBooks Online appeared first on 5 Minute Bookkeeping.
Source: 5 Minute Bookkeeping