We are always looking to share new ways to minimize bookkeeping and maximize profits. If you are like many small businesses, the traditional accounts receivable process can really zap your time and energy – taking you away from revenue generating activities (a.k.a. doing what you love to do and getting paid for it). Who has time to prepare a stack of invoices (sometimes the same repetitive invoices every month), send them out to customers, wait for checks to arrive, run to the bank to deposit the checks, record the check payments against the proper invoices, and then follow up (repeatedly) with customers who have not yet paid. It's exhausting, and can sometimes be neglected because there are a million other things that need your attention. I want to share with you how we crushed our cash-flow woes with QuickBooks Online.
https://cpaondemand.lpages.co/leadbox-1495121116.js
How we got our accounts receivables down to just 7 days (really)!
Did you know? In our experience, we have noticed that it takes the average small business at least 45 days to collect their accounts receivable.
Not long ago, our company was caught in the same situation that many small businesses find themselves in, losing valuable time with tedious accounts receivable functions. We prepared our monthly invoices one-by-one, often copying a previous monthly invoice, then emailed them to our clients. The waiting began, while checks dwindled in throughout the month – sometimes after multiple reminders were sent out. This made planning out our monthly cash flow a little challenging. We soon modernized and began to receive about half of our payments electronically through QuickBooks Payments. That improved our lead time tremendously, but our monthly invoicing and receivables process was still taking too long. Since we are a QuickBooks 'firm of the future', we love to fully optimize the technology and tools available to us within QuickBooks Online. We made a few simple changes with the goal of collecting our accounts receivables within 7 days (from date invoice was sent to date payment was received). Guess what? It was so much easier than we could have imagined – and with accounts receivable streamlined, we have improved cash flow and have freed up enough time to do fun (and important) things like writing blog posts to help others! Yay!
Solution #1 – Sign up for QuickBooks Payments to receive electronic payments
If you do not currently have the ability to receive customer payments electronically, signing up for QuickBooks Payments will expedite your customer payments and improve your cash flow. There is a fee associated with using this and other e-payment services, but we have found that the benefit of quick and easy payments outweighs the cost. It has saved us hours of follow ups for late and 'lost' checks, and then the time it takes to make deposits and enter the payments.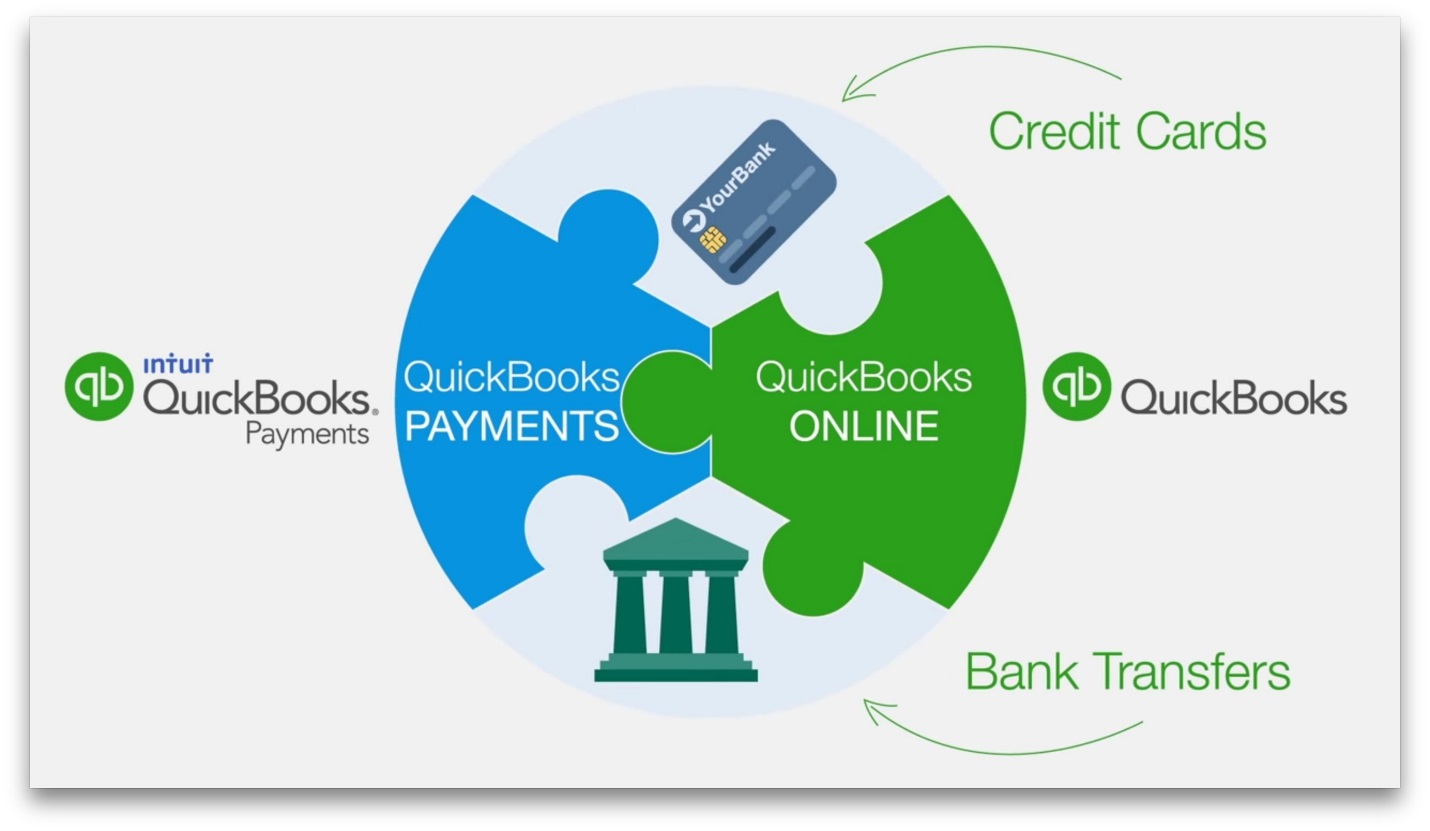 Time saved equals money saved. This solution works whether you have a one-time customer invoice or a recurring invoice. It simply gets money to your bank account faster than waiting on a check.
If you still need another reason to sign up to accept electronic payments, think of the value of convenience you are offering to your customers. For more information, check out our past blog post "How to get paid faster with QuickBooks Online and QuickBooks Payments".
---
Time saved equals money saved
Click To Tweet
---
Solution #2 – Set up Recurring Transactions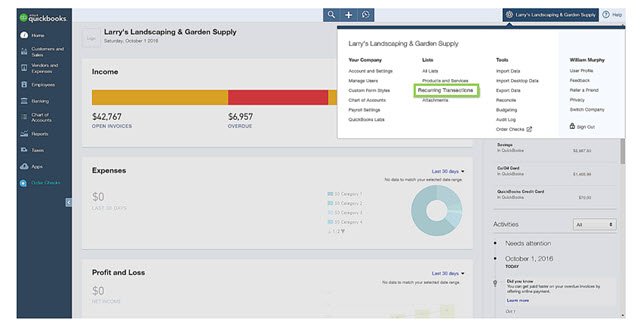 We all know that QuickBooks Online offers several recurring transactions to help automate and streamline accounting processes, but many of us haven't fully investigated these tools 'right under our nose' in QBO. Do it – open the list of recurring transactions and see the wonders that await you! The two recurring transaction tools we used to improve our accounts receivable are recurring invoices and recurring sales receipts.
Using Recurring Invoices to automate accounts receivable
We have several clients who use a bill-payment tool (such as Bill.com), to pay our invoices. For these clients, we have set up recurring invoices, that automatically email their invoice, at a specified interval, directly to their Bill.com inbox for processing and payment. The recurring invoice tool works well for customers with fixed fees, but will also add unbilled time and expenses, if you select those options.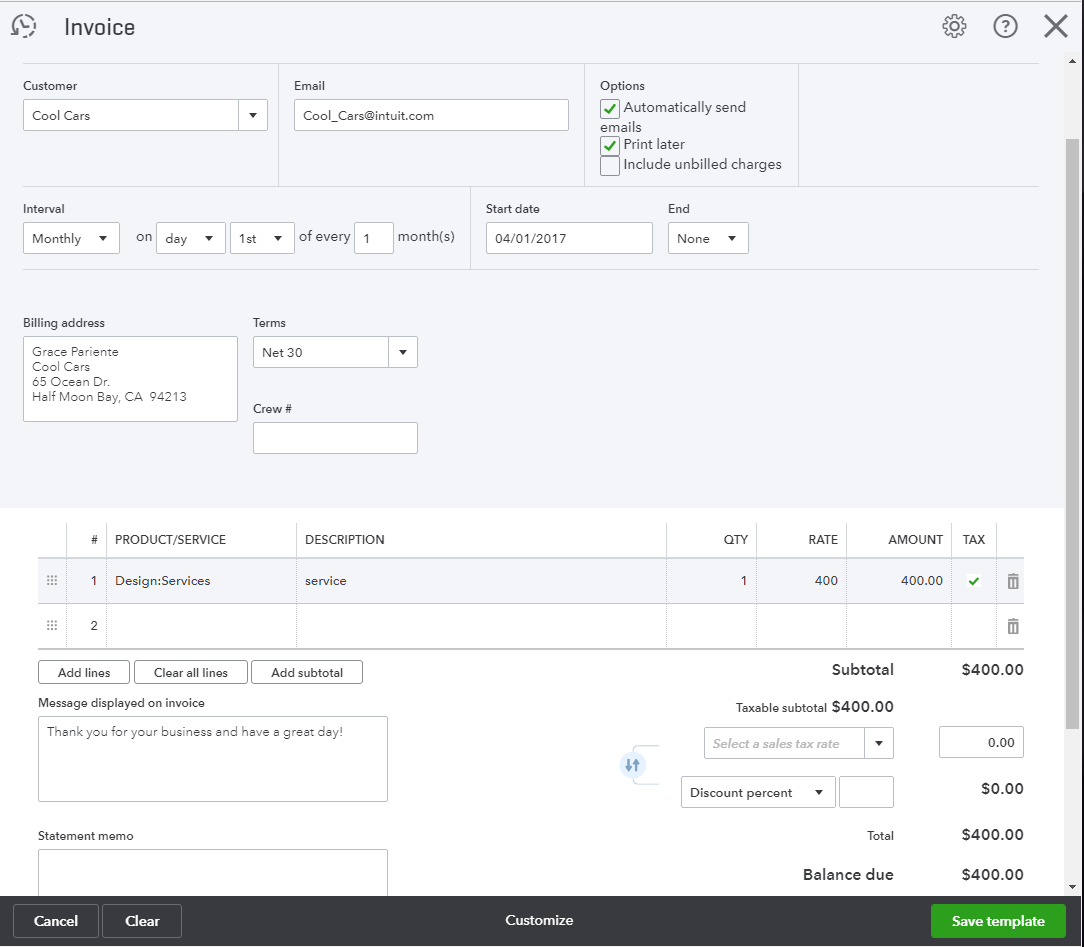 Using Sales Receipts to automate accounts receivable
The other type of recurring transaction we use is recurring sales receipts. We set these up for clients who have provided us with a signed recurring payment authorization form (more about that in solution #3 below). The recurring sales receipt allows you to set an interval to process a recurring payment and email your customer a receipt of payment – automatically (or auto-magically, as I like to say). This is the easiest and fastest accounts receivable solution we have found. It is virtually hands-off and instantaneous. You won't even need to record the payment. It will post to your designated account as soon as it clears the bank. Pretty dreamy, right?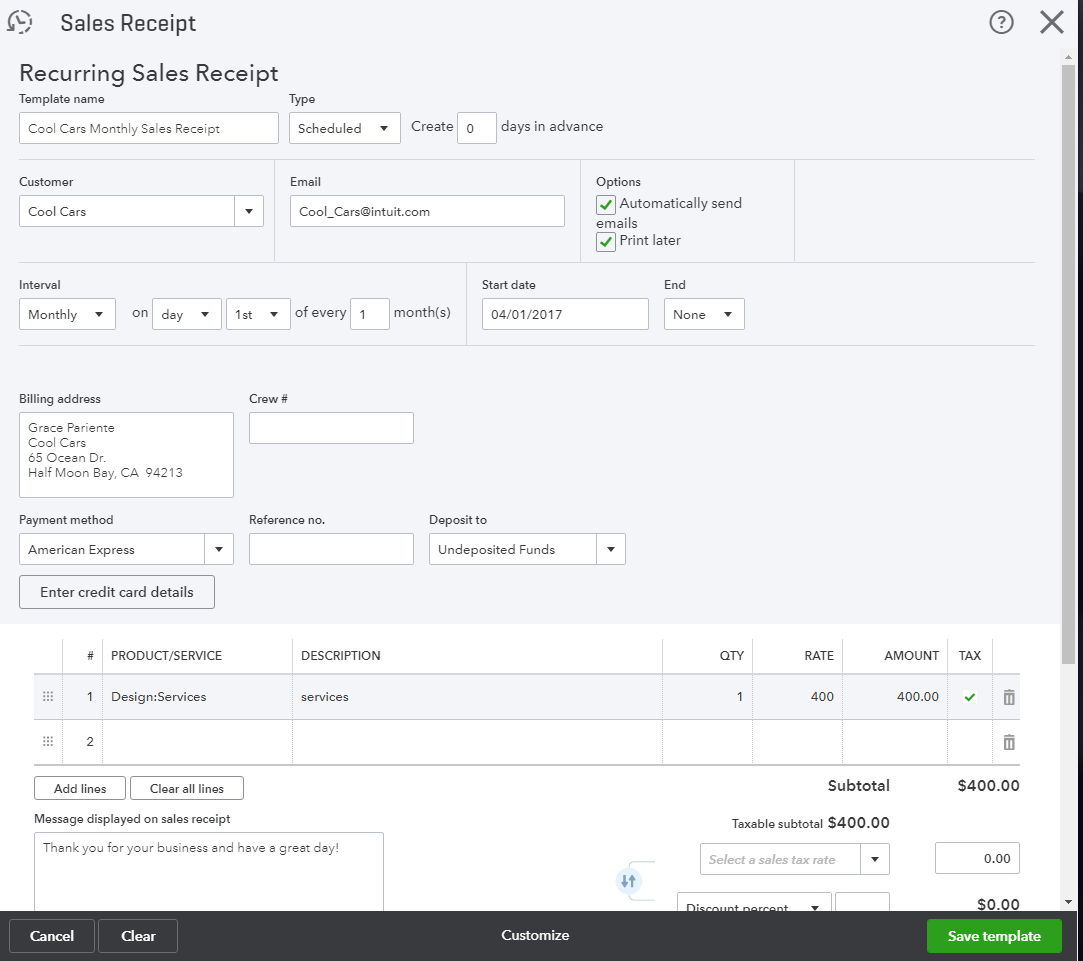 Solution #3 – Obtain Recurring Payment authorization forms from your clients
I've saved the potentially most rewarding solution for last. This may take a little more effort up front to obtain from customers, but it eliminates your accounts receivable lead time. In our company, we include a recurring payment authorization form with our service agreements. Our clients agree to have a pre-determined amount automatically withdrawn from their bank or credit card at a pre-determined interval. QuickBooks Online provides a form for you to give to your client to sign, providing the specific payment method details and authorization.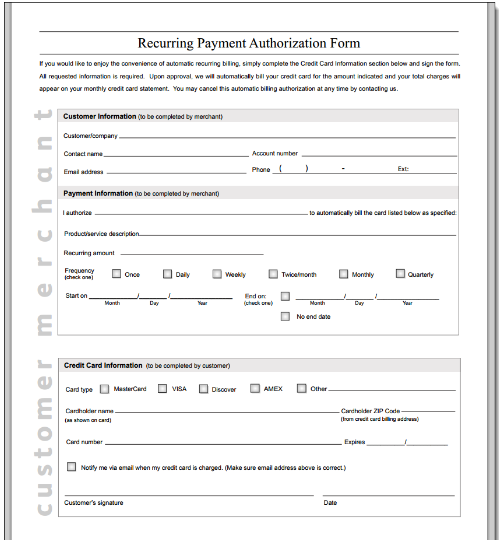 Once you have their signed authorization to do so, you can set up the recurring sales receipt (from solution #2 above) and let QBO do the rest!
Closing
I've just shared with you how we crushed our cash-flow woes with QuickBooks Online. Implementing one or all three of these solutions can dramatically improve your accounts receivable and free you up to focus on other essential areas of your business. Let us know your success stories!
//cpaondemand.lpages.co/leadbox-1495834292.js
The post How we crushed our cash-flow woes with QuickBooks Online appeared first on 5 Minute Bookkeeping.
Source: 5 Minute Bookkeeping